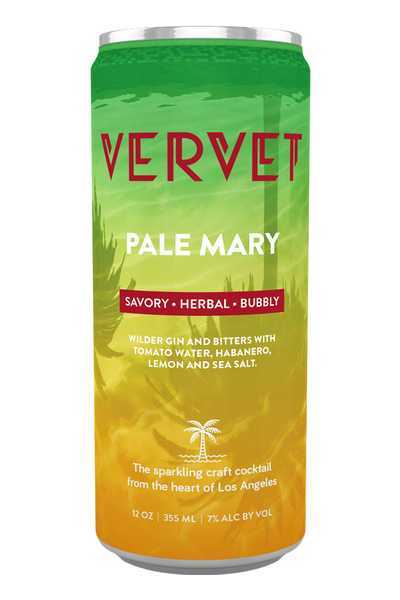 Category:

Country:

Tasting Notes:

Balanced, Bold, Citrus, Dry, Fresh, Herbal, Light, Salty, Spicy, Vegetal

Food Pairing:

Cheese - Hard Aged, Fruit - Citrus, Mushrooms, Pasta, Salads & Greens, Tomatoes

ABV:

7%
Savory sparkling canned cocktail. Ventura Spirits Wilder Gin, clarified tomato water, celery bitters, lemon, and a touch of habanero. Pulp-free bloody? Gluten-free michelada? All of the above.
$5.75